Manual 3-step zoom
6x,10x,16x
MIC-CD4B model are widely use in Orthopedics, Plastic Surgery, Hand Surgery, Thoracic Surgery.
VIEW MORE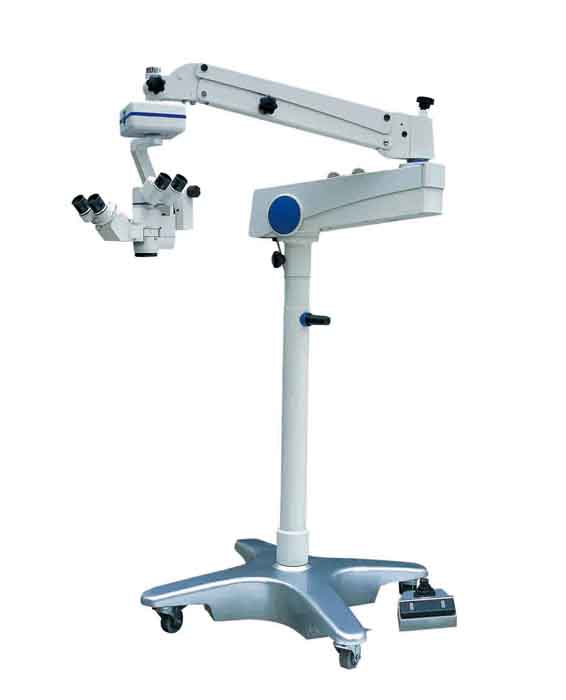 MIC-CD4 MODEL
MIC-JIII-1 serials
Colposcope
◆Magnification changer: 5-step magnification changer
(0.4X,0.66X,1X,1.5X,2.5X)
◆Total magnification: 2.9X—21.7X
VIEW MORE
Gynecologic examination and diagnosis
MIC-SM2350
LED
MIC-SM2350 led are used in Dental, ENT and other surgery.
* 6-steps manual magnification changer
* Six click stop positions y=0.3x,0.5x,0.8x,1.2x,2.0x, 3.0x;
VIEW MORE
Schott Glasses inside
"This microscope is stable with
sharp
image, easy to operate."
-DR.RAHMAN " from Hopital Du Cinquantanaire in The Democratic Republic of the Congo "
Economic models, similar application as brand surgical microscopes.
More microscopes are available
All sections surgical microscope supplied
Contact us for quote depend on your applications!
Specification:
UCIS Infinity Independent Achromatic Optical System
WF10x20 Plan Eyepieces
52-75mm 48-75mm Interpupillary Distance Settings, ±5 Diopter Adjustment
Quadruple Nosepiece Inward Facing with Positive Click Stops
Infinity Plan Achromatic 4x, 10x, 40x(S) and 100x (S/Oil) Objectives
Right Hand Controls, Low Position, Mechanical Stage, 142mm x 135mm, Movement Range 76mm x 52mm
Coaxial Coarse and Fine Focus Mechanism with Markings on Knobs. Fine Focus Sensitivity 0.001mm
6v 20w Halogen or 3W LED Illumination, 110-240V Wide Voltage
Dust Cover, Clear Blue Filter, Power Cord, Immersion Oil
Optional Accessory:
Phase-Contrast: Centering Telescope; Phase-contrast Objectives(Positive & Negative); Phase-Contrast Slide/ Phase Contrast Condenser Dark Field: Dark-field Condenser(Oil/Dry); Dark-field Slide, Dark Field Condenser Simplified Polarization: Analyzer Slide; Polarizer Slide Packing: Foam + Carton (490*490*320mm) Gross Weight: 12.5kg
CONTACT TO BECOME OUR PARTNERS
Expand your
Microscope
business to a wider range
From optical compound microscopes to surgical microscopes, or AFM,TEM,SEM….you can always find economic solution in china with the help of MIC TECH.